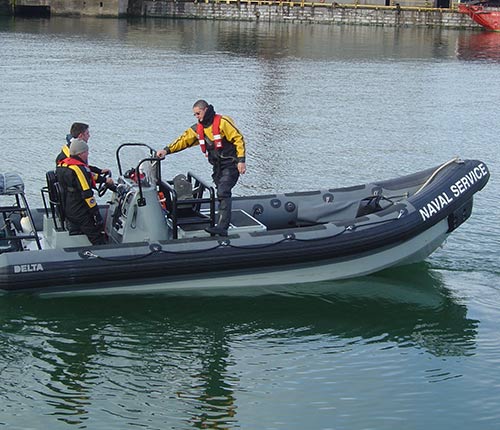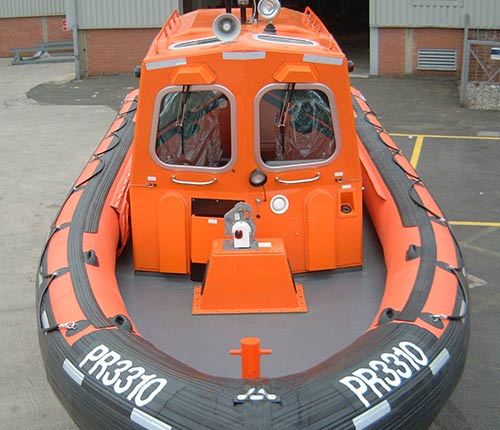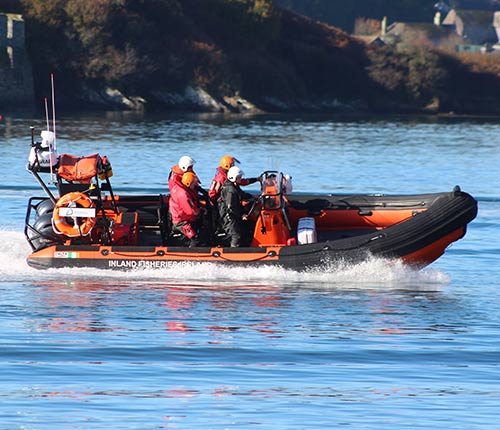 RIB Construction of a Delta
At Delta, we design and manufacture all our Rigid Inflatable Boats using the latest materials and design technology to produce a boat that can operate in the harshest conditions. A long service life is designed into the craft, along with safety and a high degree of stability.
Finite Element Analysis is used to ensure the structural integrity and weight saving aspects of the boat, whilst maintaining an optimum power/weight ratio.
This approach optimises the craft's structural strength, which in turn provides a long service life. Fendering can be either a traditional inflatable sponson, hybrid air core foam construction or a solid polyurethane sprayed foam for superior impact and abrasion resistance.
RIB Production
By manufacturing everything in-house, Delta's team takes responsibility for the whole process from start to finish, so our clients can be assured of the highest quality of manufacture and finish of every Delta boat.
Hulls, decks and GRP components are produced using Classification Society approved composite materials.
Techniques are carried out to exacting standards, complying where necessary with various Classification Society and Certifying Authority requirements.
Fendering is manufactured by our staff in house.
In addition, the Delta engineering team fit out every craft with specialist focus placed upon all aspects from electrical systems and engine fitting to general installation, to ensure ease of ongoing maintenance.
For more details or to discuss any aspect of our Delta boats, call us on +44 (0)161 456 6588.
Contact Delta Power Group
Feel free to get in touch
Delta Power Group
Newby Road Industrial Estate
Hazel Grove
Stockport, Cheshire
SK7 5DR
U. K.