Re-tube Before
Re-tube after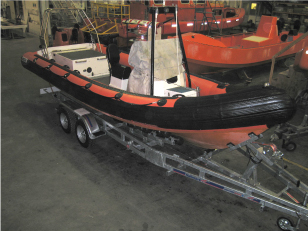 Hull refurbishment before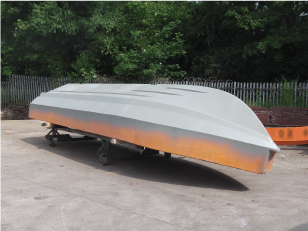 Hull refurbishment after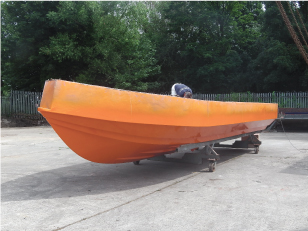 MAC1 Before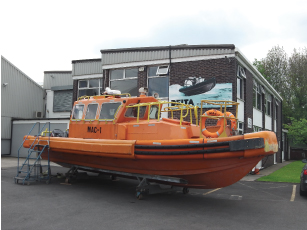 MAC1 After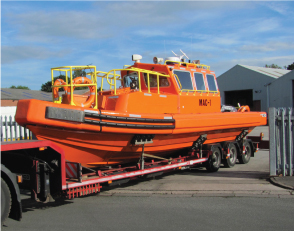 Worldwide Vessel Servicing, Repair Refifit and Maintenance
At Delta Power Group we offer exceptional levels of servicing, repairs, maintenance and training to all our clients, whether in the UK, Europe or worldwide.
Servicing and Maintenance
In addition to its new builds, Delta offers a comprehensive workshop facility to ensure any make of craft can be serviced, repaired or refifitted to exacting standards, thus prolonging its service life.
Delta's team of engineers, electricians, laminators and tubing experts can provide a top quality repair, maintenance and backup service with unbeatable quality and assurance.
Worldwide Servicing By Delta Professionals
Where logistics are problematic, Delta's team can travel to your vessel's location anywhere in the world to carry out any servicing and repairs, achieving the same high standards as they would at their own workshops in the UK. From project commencement to post delivery, Delta's team is always on hand to provide
technical assistance and spare parts where required.
Planned Maintenance Schedules from the Delta Power Group
Delta can provide manuals, job information cards, vessel operating instructions and full lists of spares.
Expert Training
Delta offers global operational and familiarisation training packages, which are tailored to the specifific requirements of the customer.
Delta's highly experienced instructors provide operators with expert coxswain and boat maintenance training.
For more details or to discuss your specific requirements, contact the Sales Department at Delta Power Group on +44 (0)161 456 6588, or email us at sales@deltapower.co.uk
Contact Delta Power Group
Feel free to get in touch
Delta Power Group
Newby Road Industrial Estate
Hazel Grove
Stockport, Cheshire
SK7 5DR
U. K.